Sierra Leone has so far escaped the worst impacts of the coronavirus pandemic. Yet limited testing capabilities and fragile health systems are a cause for concern, and local businesses are taking the initiative to innovate new solutions for old problems.
FINIC is an agricultural manufacturer, but it has halted business as usual and turned its resources to producing hands-free hand washing stations. In a country where 2.9 million do not have access to clean water, this innovation has the potential to significantly impact the local community while boosting the local economy.
Designed by managing director Foday Kamara, FINIC's hand washing station can hold 200 litres of water and operates via a foot pedal system that allows people to access water and soap safely without using their hands. The dispenser also reduces waste of water. This innovative design allows each station to service 1,000 people before being replenished and is now being set up outside shops, banks and government buildings.
FINIC's new product is as much about serving the community as it is about securing the future of the company. It takes five workers to produce a dozen stations a day, and they are being sold at US$ 80 a unit. High demand has allowed FINIC to expand its business and support the local economy by hiring five new employees.
While many are worried about the impact of COVID-19 on their business, FINIC has responded to the crisis by successfully adapting its business model – keeping people safe and workers in employment. Such local based, creative solutions are crucial to prevent the spread of COVID-19 and help businesses through the pandemic.
For more information on resources to support businesses through COVID-19 in Sierra Leone, visit the Invest Salone information portal: https://investsalone.com/covid-19/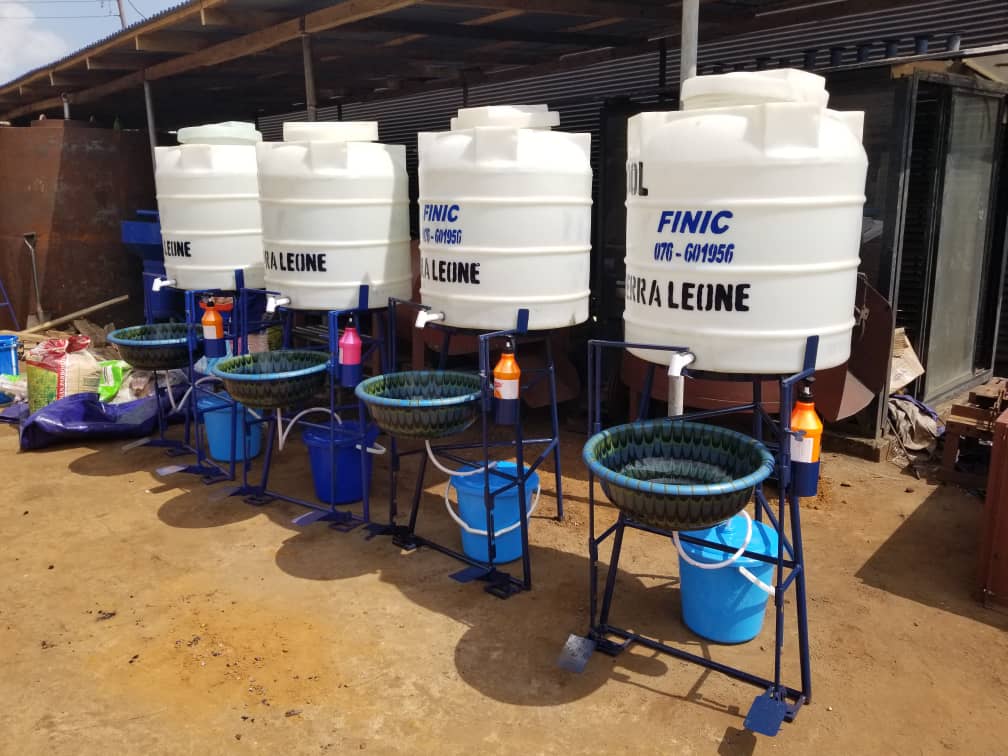 ---
The opinions expressed in this article are those of the authors and do not necessarily represent the views of UK aid and the programme partners.